New Version of KioWare for Android Released!
11/25/2013
Version 3.0 of KioWare Lite for Android, KioWare Basic for Android, and KioWare Full for Android have been released with new features to additionally lock down the Android OS for an improved user experience.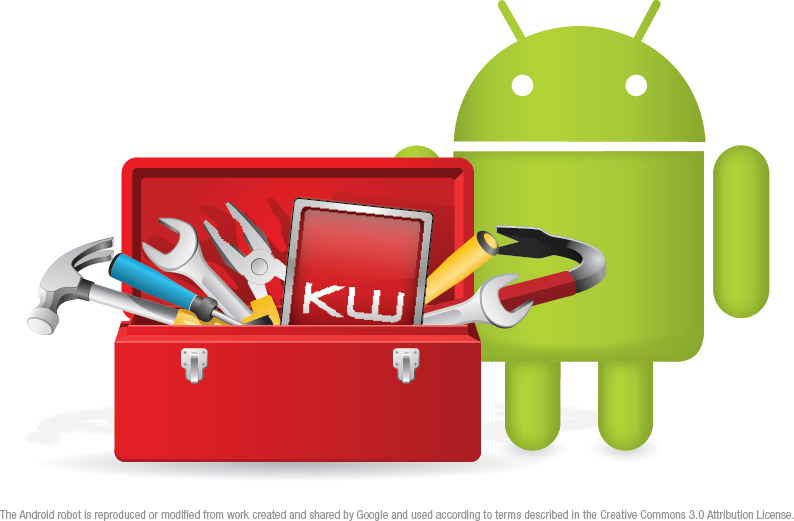 Version 3.0 of KioWare for Android introduces tabbed browsing, upgraded camera capabilities, and an address bar option to the many existing features of the KioWare for Android product line. All KioWare for Android software products lock down your Android device into kiosk mode, which secures the overall operating system, home screen and usage of applications. KioWare Full for Android also offers a server component that provides remote monitoring and reporting. In addition to Android device lockdown, KioWare Basic for Android provides support for card readers and NFC devices, as well as the ability to develop third party add-ons.
KioWare Lite for Android new features include:
• Tabbed Browsing setting creates new tab in browser instead of the standard pop up
• Address Bar for in browser use
• Add support for showing a progress bar
• Updates to the XML Configuration file will be completed at periodic intervals without requiring a restart
• Provisioning, allows for mass installing the customized KioWare settings across multiple devices
• JavaScript Console
• New items added to the Audit feature
• Zoom level max increased to 1000
• HTML5 Auto Play Video option
• Browsing ACL "Match Upon" allows users to "trust" an entire page, pulling in all relevant content from external sites
KioWare Basic for Android new features include all of the aforementioned KioWare Lite for Android features, as well as the following:
• Camera Support allowing for saving of images, front or back camera, timer, button branding options, multiple save options, and more.
• OPN (Barcode Reader) 2002 Support
• uDynamo + BulleT Support
• Keyboard Wedge Support (Now supporting input devices such as Magnetic Card Readers (MSR), some RFID devices, barcode scanners, etc.)
• Add support for the ACS ACR122U USB NFC Reader
• Add-in support for tabbed browsing
KioWare Full with Server for Android has all of the aforementioned features, plus these additional new features:
• Statistics Logging Javascript Function
The new version of KioWare for Android includes a new KioWare License Server feature that enables management of high volumes of KioWare licenses with ease.
Server Version 4.8.2 required.
Click here for more information. All of these products are available as a free trial. Existing clients have the ability to upgrade.
KioWare has been providing OS, desktop, and browser lockdown security for the kiosk and self-service industry since 2001. The KioWare for Android product line works with Android devices; Android is a trademark of Google Inc.
About ADSI, developers of KioWare Kiosk Software:
Founded in 1991 to provide client server software development, Analytical Design Solutions Inc. (ADSI) developed KioWare (www.kioware.com), award winning kiosk system software for the Windows OS in 2001, and KioWare for Android software in 2012. KioWare deploys browser-based applications into a kiosk mode environment easily and inexpensively, securing the operating system, and allowing users to access only the application. Each client has the ability to customize KioWare to his or her needs, with a product line ranging from basic browser-lockdown to robust server based remote monitoring.
Contact:
Laura Miller
KioWare Kiosk Software
Analytical Design Solutions, Inc.
+1 717 843-4790 x220
http://www.kioware.com