KioWare Server Version 5.2 is Now Available!
6/13/2023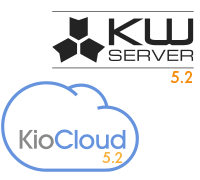 ​​​​​​​YORK, Pa. -- A new version update of KioWare Server has been released. Version 5.2 is now available with many improvements that work toward the company's goal of constantly improving user experience.
The updates to version 5.2 of KioWare Server include new report and admin features, a notification viewer screen, a newly instituted introduction email and workflow, kiosk monitoring improvements, updated triggers and actions, and other various bug fixes.
Additional heartbeat upgrades have also been included in this version. To learn more about these improvements and bug fixes, please click here.
Analytical Design Solutions, Inc. dba KioWare has been in business since 1991 providing IT consulting to businesses of all sizes is located in York, Pennsylvania, and is a worldwide market leader in self-service kiosk and purposed device markets. KioWare is kiosk system software that kiosk applications are built on and is used in over 15,000 projects in over 140 countries with project deployments that range from a handful to many thousands of kiosks.