KioWare Exhibiting at Retail Business Tech Expo
1/27/2016
See you at RBTE!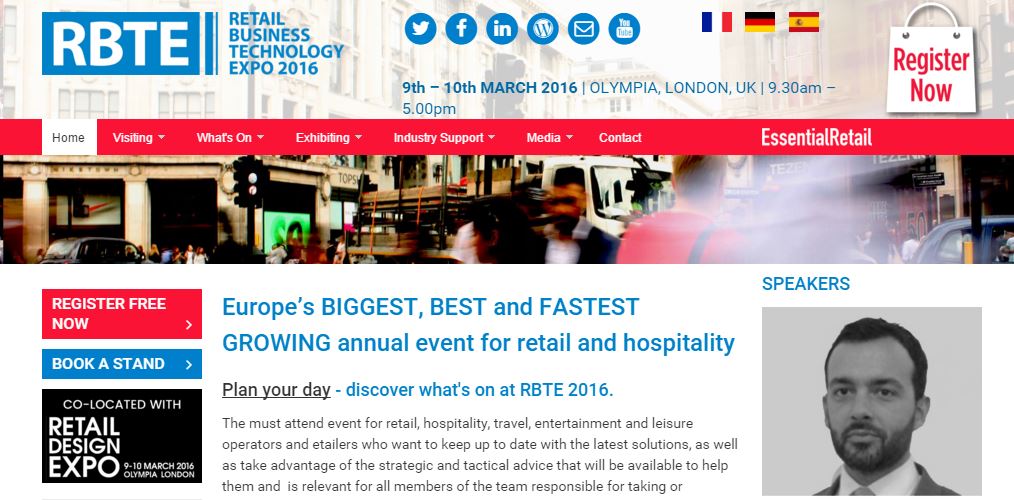 The KioWare team will be showcasing the latest version of KioWare's retail solutions for self service, including: point of sale solutions, high definition video interactions, and strong security features to protect customer data.
The Retail Business Technology Expo is on March 9-10 in Olympia, London. If you are interested in attending, you can view the full conference programmes here. Attendance is free. Stop by our booth and say hello to our KioWare Europe team and Company President Jim Kruper. (Booth #238).
Find out more about retail technology with our omnichannel retail marketing infographic.