KioWare exhibiting at KioskCom London 2013
10/11/2013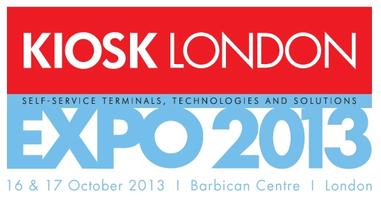 KioWare will be sharing a booth (#2-3) with Hemisphere West as we showcase our newest software capabilities at the Kiosk London Expo, the UK's only conference and exhibition completely dedicated to the self service industry. Now in its third year, the show will be joined by Digital Signage London 2013 to provide a complete overview and meeting point for the customer interactivity solutions marketplace. The event takes place October 16-17 at the Barbican Centre, London.
KioWare will be showcasing our Android kiosk mode software, which secures and locks down the Android OS on tablets and other Android devices. If you'd like to test out KioWare for Android, stop by the booth for a demo!
The Kiosk London Expo 2013 is organized by the publisher of Kiosk Europe magazine, Europe's leading self-service publication.
You can browse our product list ahead of time, download, and tell us how much you love it at the show! You can also use our software selector to figure out which product is right for you.
Contact us if you would like to set up an appointment with a KioWare representative.