Remembering our Veterans
11/5/2015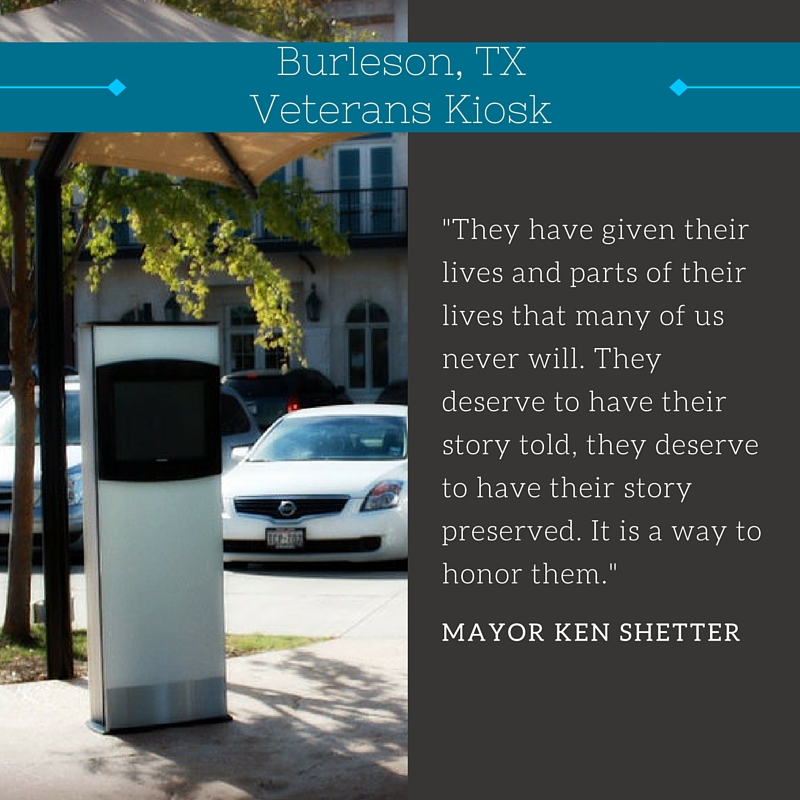 Using an interactive kiosk, the City of Burleson profiles veterans and allows visitors to learn more about local veterans, their lives, and their service. The project is called "Operation Remember" and is focused on preserving the history of Texas Veterans. As Mayor Ken Shetter stated, "They have given their lives and parts of their lives that many of us never will. They deserve to have their story told, they deserve to have their story preserved. It is a way to honor them." Information about Operation Reminder can be found on the official Burleson website.
Veterans, both living and deceased, can be profiled and listed in the Operation Remember archives and kiosk. Video interviews, dates and branch of service, and biographical information is also available. The kiosk is also able to assist visitors in locating the veteran's physical memorial "Brick".
View a video about this veteran's wayfinding kiosk project here.