KioWare Releases New Version for Android
4/2/2018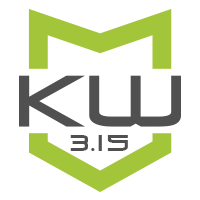 KioWare® ​​​​​​​ has released version 3.15 of KioWare for Android
April 2, 2018 York, PA – Analytical Design Solutions Inc. (ADSI) has released a new version of the KioWare for Android kiosk system software product. A completely new app, the KioCall Android App has also been released.
KioWare kiosk software products lock down your device into kiosk mode, which secures the overall operating system, home screen, and usage of applications. KioCall video conferencing allows for video conferencing calls to and from kiosks running KioWare kiosk system software.
Version 3.15 of KioWare for Android (Lite, Basic, & Full with Kiosk Management) has added a number of new features and UI improvements including password protection options for the configuration tool, an updated Android SDK (Version 26), ability to add superuser permissions when provisioning, and more.
Using the KioCall Video Conferencing app (from KioWare), KioWare for Android can now accept incoming calls while in Attract mode. Additionally, the KioCall videoconferencing app, previously available only for use on Windows devices, is now available as an Android app for use on Android devices such as phones and tablets.
KioWare Lite for Android New Features
Support for battery management via the ArmorActive Optica Pro LED™ Enclosure (click here to learn more). This enables an optimized charging profile to extend battery life. Requires use of the KioWare Device Support App available in the Google Play Store.
New password protection secures the KioWare Config tool. When this feature is utilized, users can modify the configuration tool only with appropriate permissions.
Kiosk running KioWare for Android can now accept KioCall calls during attract mode.
The Android SDK has been updated to Version 26 which includes user-requested permissions in compliance with Google Play Store.
Support has been added for WPA2 Enterprise WiFi networks.
Substitution variables now allowed for the KioWare UserData folder.
A new file chooser has been added to select the settings XML file on the provisioning screen.
KioWare Basic for Android & KioWare Full for Android New Features
Device administrators can now specify a currency when using CardEase devices.
KioCall Video Conferencing Android App
KioWare has a new app, a version of the KioCall Video Conferencing App that works on Android. This KioCall App for Android is available at KioWare and in the Google Play Store. Use the KioCall Android App to see which Kiosks/Users are active, make calls to Kiosks, Users, or Groups, place queue or conference calls, accept incoming calls while logged in (even if the app is running in the background), and set a ringtone or vibrate when receiving an incoming call. The KioCall App can be set to start on boot, view front or rear cameras, auto-reconnect if the connection is lost, and now has the ability to change the user password.
Support must be current to upgrade to the latest version.
View a full description of features added for this and other versions of the KioWare product line.
All of these products are available as a free trial with nag screen. Existing clients with current support have the ability to upgrade here.
KioWare has been providing OS, desktop, and browser lockdown security for the kiosk and self-service industry since 2003.