Computer Kiosk Deployment at Public Libraries
4/21/2014
The Newport News Public Library System has implemented touch screen computers running KioWare software to provide security and restricted access to their Online Public Access Catalog. Alexandria Payne, the Digital Services Manager for Newport News Public Libraries and IT Analysts James Messimer & Dave Summers managed and implemented the kiosk project. Users are able to access the Online Public Access Catalog via the secure access kiosks.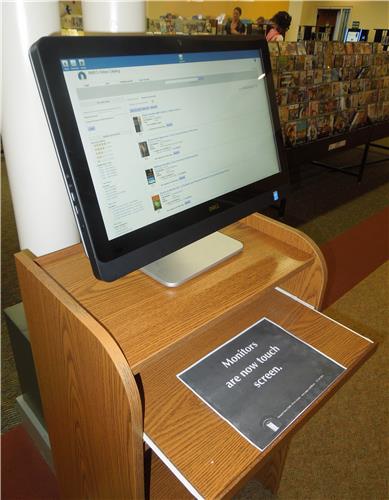 With the successful deployment of fifteen kiosks throughout the library system, additional kiosk deployment may be in the near future, as the library looks to utilize tablet devices and mobile browsing systems througout the library.
Read more about this case study.